1. Work is crazy busy right now.

2. Life is crazy busy right now.

3. You may not see me much around blog land because work and life are crazy busy right now.

4. Oh Aggies.... dear Aggies. I love you. But, Baylor? Seriously? Our pastor and church membership who are Baylor fans were very merciful yesterday in spite of their t-shirts commemorating Saturday's events. Yes, the Baylor team has historically been so bad, that they printed up t-shirts for one victory.

5. I have a 3 year old little boy who doesn't seem to know the meaning of staying well through Sunday so that he can go to "school" (daycare) on Monday.

6. Don't forget Way More Homemade Holidays coming up on Friday!!!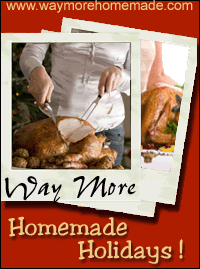 Yes, 6 is a weird number, but it is what it is today.
I'm out.